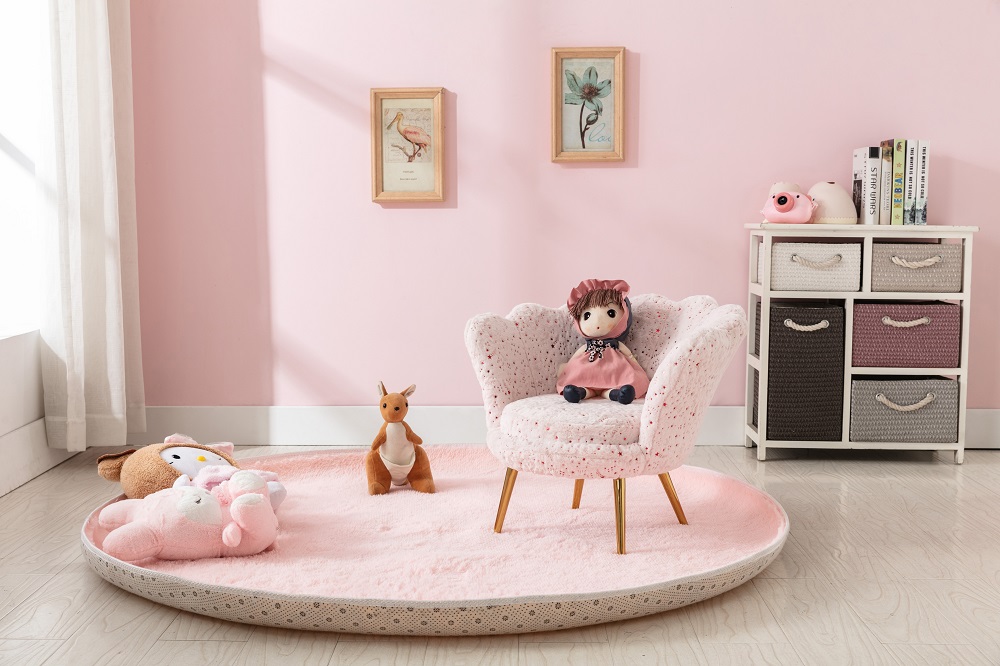 🌸 Safe Faux Fur Fabric
The fabric of this toddler chair is faux fur, which feels very soft and skin-friendly, will not irritate the skin, and has no sharp edges to ensure your child's safety, and the star and moon design also adds a cute and stylish look.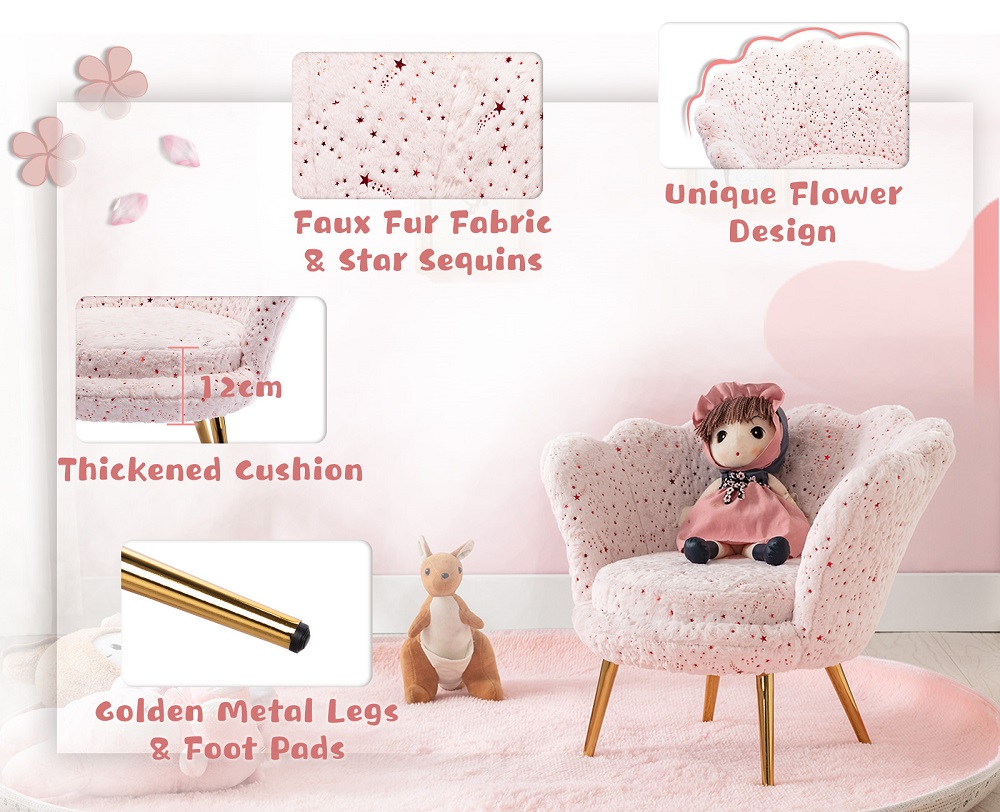 🌸 Comfortable Design
A soft mid-back and armrest design, as well as a 4.7" padded foam padded seat provide extra comfort for kids while reading, learning, coloring and playing with tablets.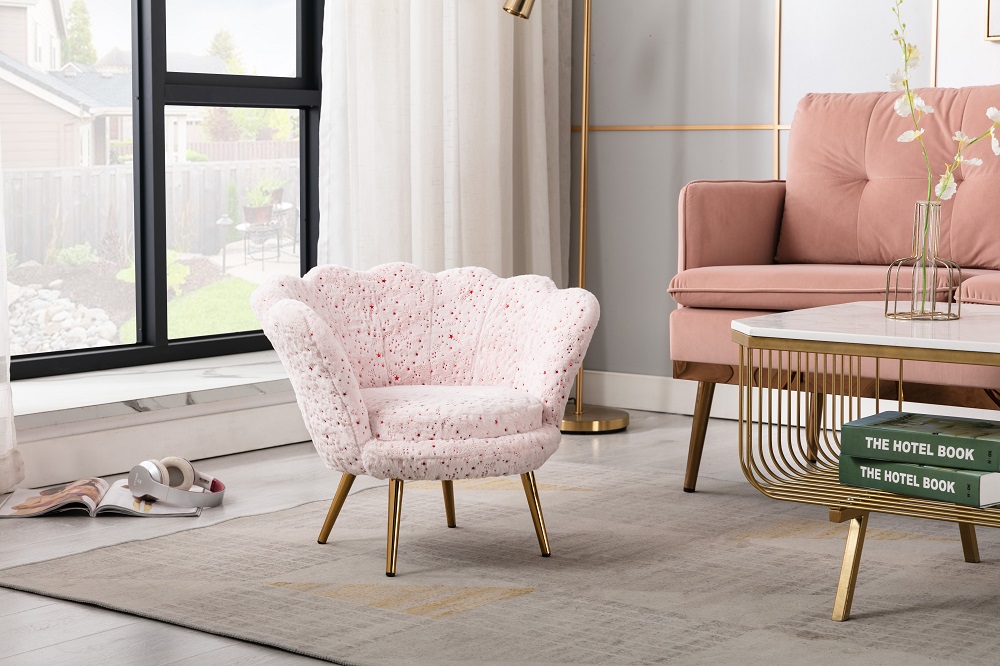 🌸 Stability and Durability
Steel legs add stability and are strong enough to hold up to 225 lbs without any safety concerns. Plus, the beautiful golden base resists rust and lasts longer.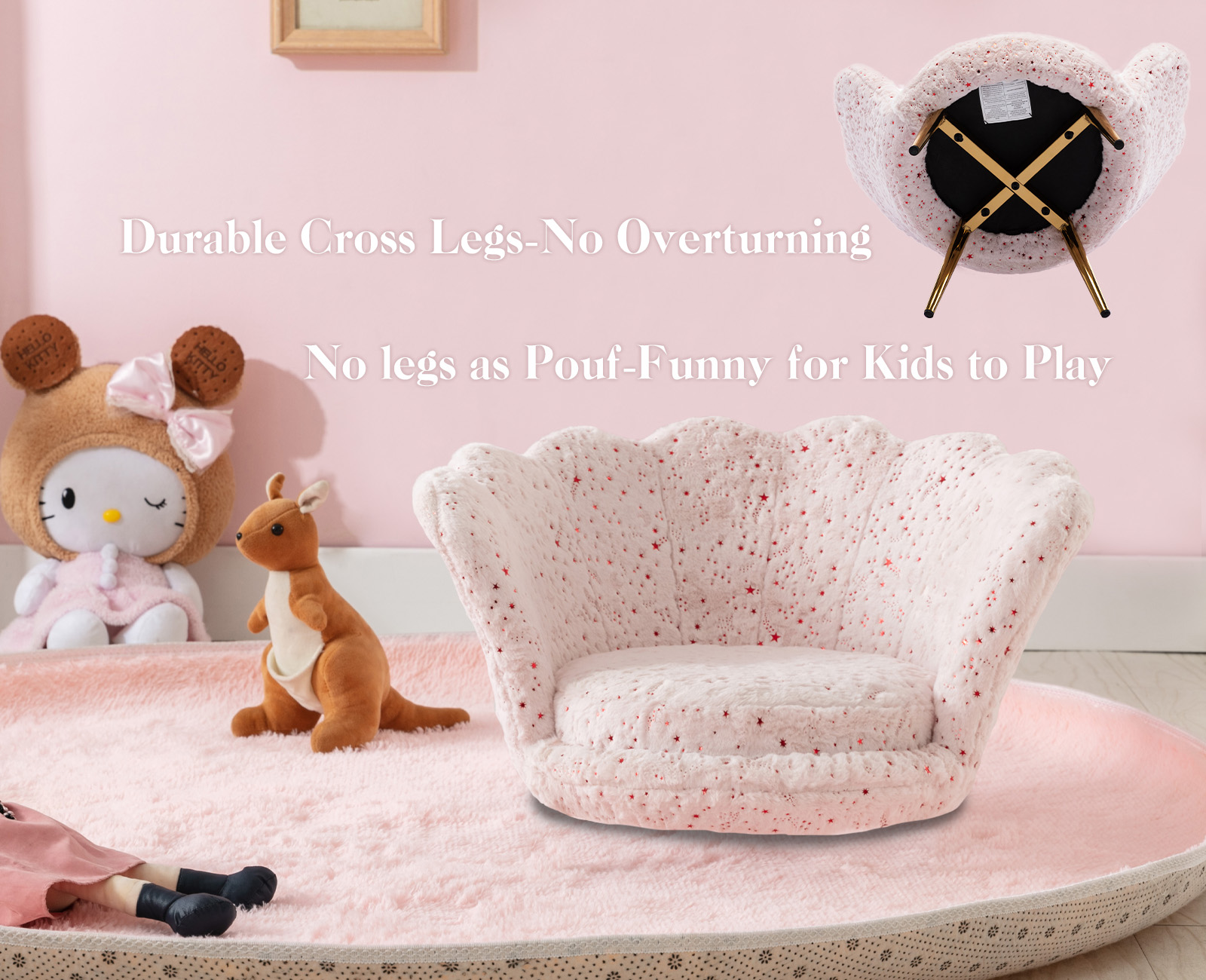 🌸 Removable Chair Legs
Our children's chairs have removable legs, the chairs without legs are easy to move and safer for children to play. In addition, the rubber pads on each leg are designed to protect the floor from scratches.