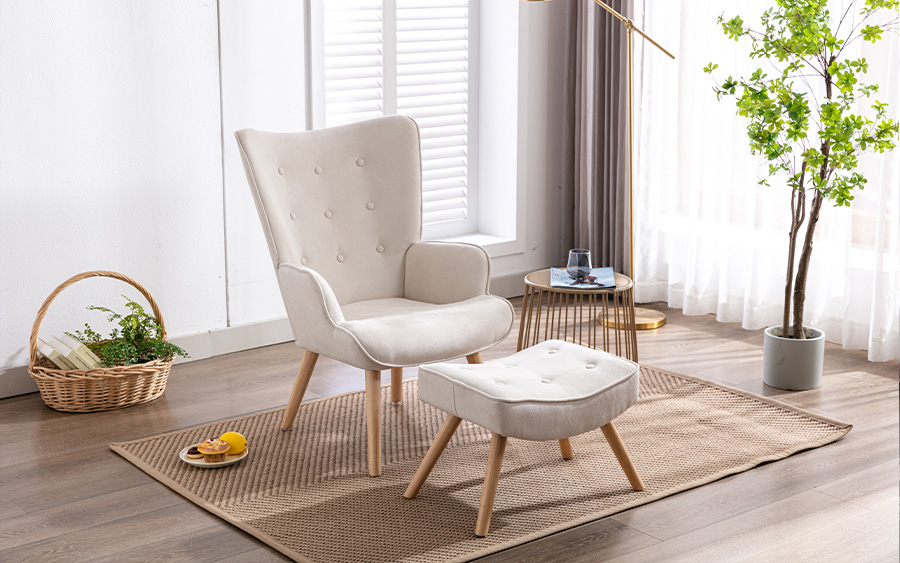 Beautiful and Comfortable:
The wooden step stool is made of high-quality thickened high-density sponge, which is very soft. Whether it's used to relax your feet or sit on it, you can feel very comfortable. Perfect for any style of home decor.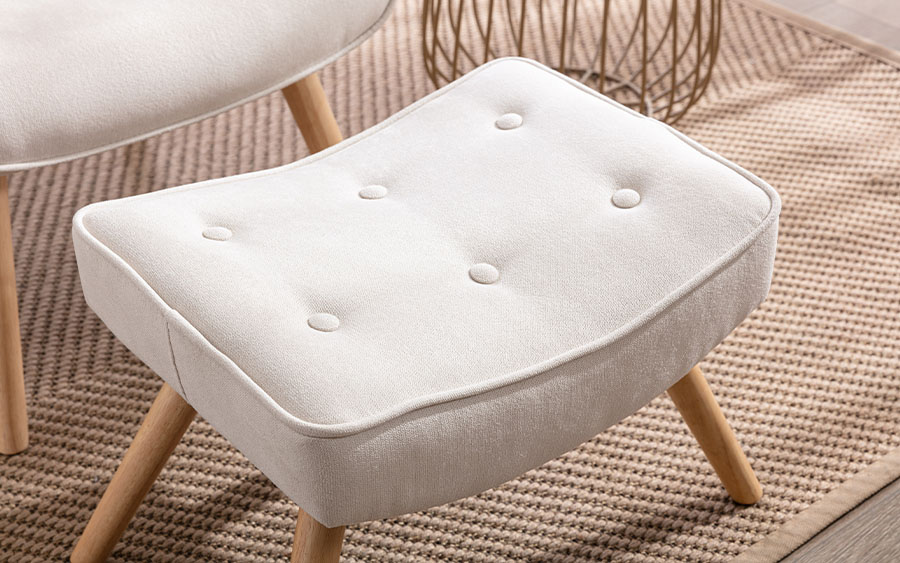 Sturdy and Load-bearing:
The footstool is made of solid wood, and the wooden legs on both sides expand outward to form an arc-shaped stool seat, so as to achieve the effect of pressure relief and make the structure more stable and reliable. The stool has a load capacity of 9.26lb, so you can use it with confidence.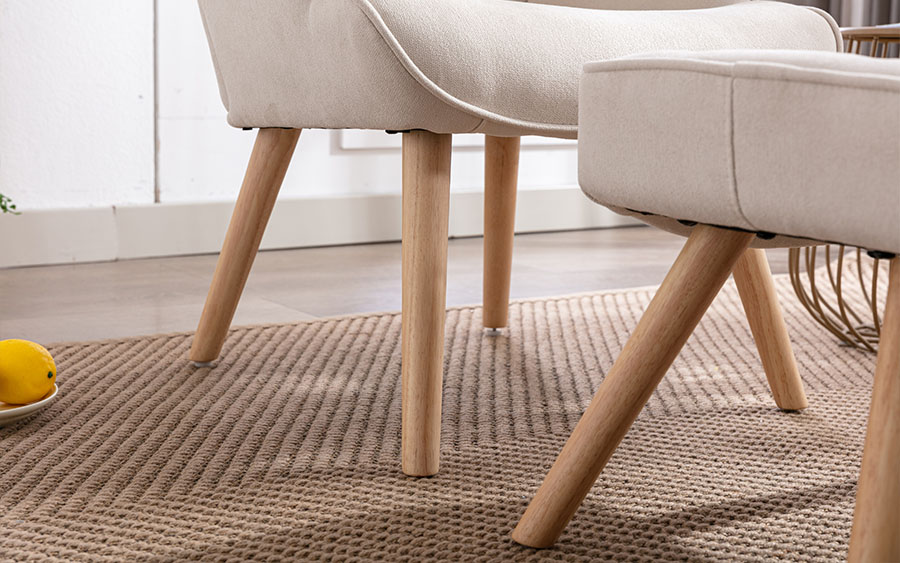 Practical Non-slip Mat Design:
Each stool foot is equipped with non-slip pads to increase the friction between the step stool and the ground, and also prevent the wooden stool from scratching the floor of your home.