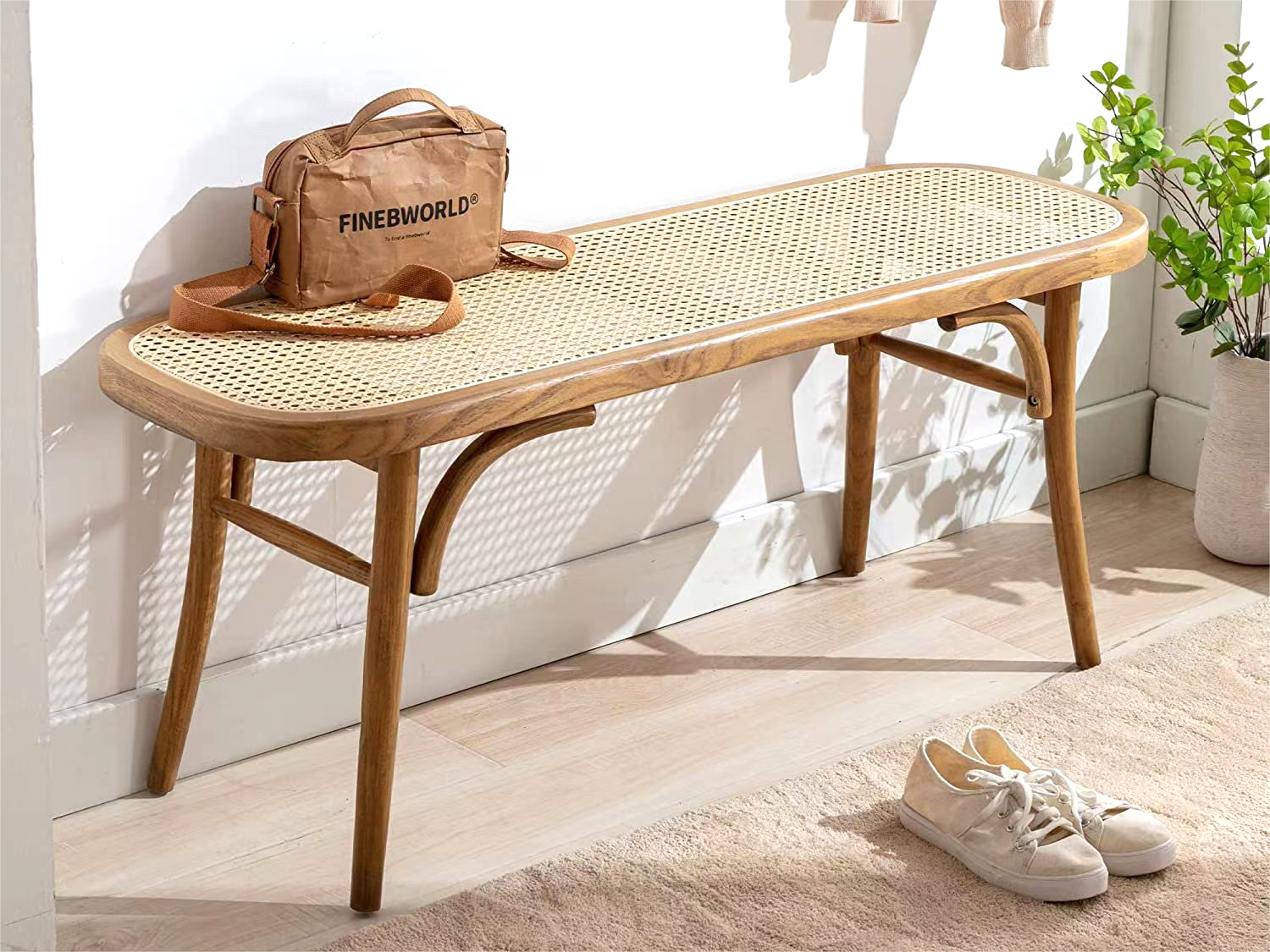 Simple and Elegant Design
This entryway bench is made of high-quality wood and natural rattan, giving this bench a simple yet elegant look. The versatile design will add a touch of chic style to your home, bringing undeniable character and reassuring stability.
Eco-friendly Natural Rattan
Made from durable twisted rattan, this style is extremely durable, lightweight, airy, comfortable and easy to move, with a look that blends perfectly with your home decor, making it the perfect accent for a dining table, living room, entryway, foyer or any space in your home.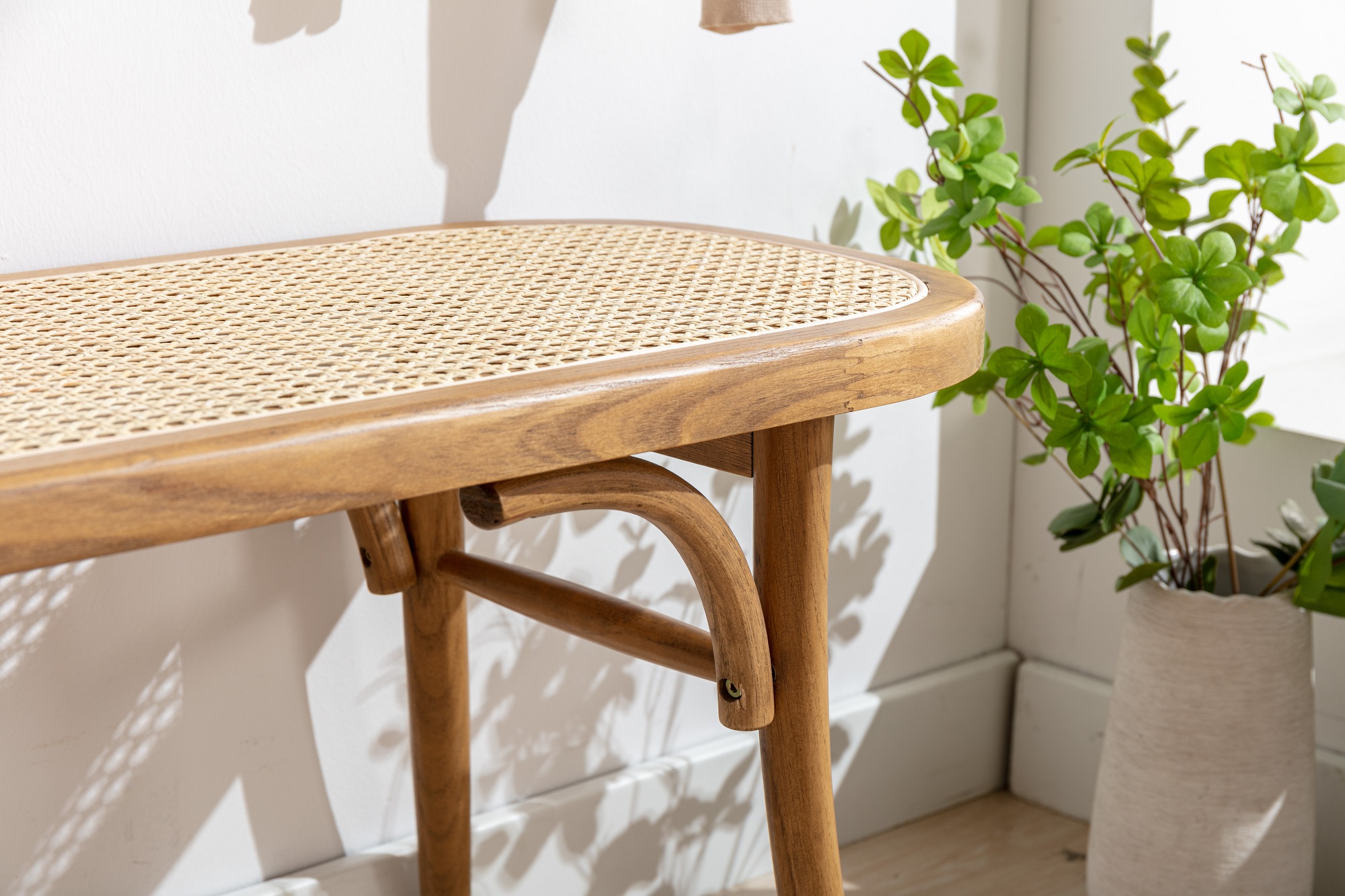 Solid and Durable
The bench frame is made of oak, which is a durable solid hardwood that will stand up to the outdoor elements and won't darken over time; the perfectly sturdy heavy-duty frame resists wear and tear, bringing style and exoticism to your space. Also with the non-slip feet, you can easily move it without falling over.